In Ukrainian Universities, there is a way to change your life to improve yourself and have better future.
You will learn a necessary skills and knowledge to be the most educated and over qualified.
Ukraine is your best option if you are looking for your next steps in education for a universities in English in Europe….
Best of all, studying in Ukraine as an international student, you will find all the qualification are internationally recognized by WHO, UNESCO, etc . This means that you have the perfect opportunity for studying in Ukraine as an international student with the number of registered establishment authorized and regulated.
Our goal is to enable international students to get globally recognized education in Ukrainian universities
that would guarantee them absolute professional success in any country in the world.
Advantages of studying at Ukraine:
Quality Education
Globally Recognized by ( WHO, UNESCO, EUROPEAN CONCIL )
European life standard
Cost effective
Bilateral Student exchange program with universities in : UK, Germany, Finland , Sweden , ….. Ect.
Chances of permanent Residence and settlement in Europe after completion of study program.
Moderate climate around the year.
International students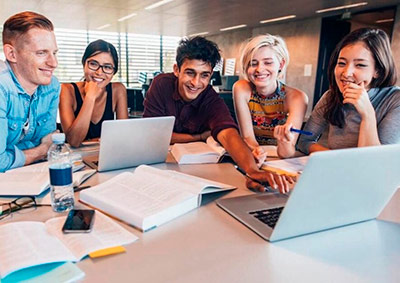 International students studying in Ukraine get their higher education in universities, Academies, and institutes , that are not only accredited, but also have a special license to teach foreign students.
The Ministry of higher education and Science of Ukraine controls the quality of education services given to foreign students.
International students starts their studying with the foundation year ( if necessary) . It includes a course of Ukrainian ( Russian ) language and some of the comprehensive subjects according to the future profession .
Further education is continuing together with Ukrainian students.
The second option is studying in English language, in this case, its not necessary to start the foundation year. Instead, students start lectures direct in English.
How to apply?
In order to receive international student's invitation letter to study in Ukraine, you will have to provide with the following information :
Name, Surname.
Citizenship.
Date and Place of Birth.
Sex.
Passport Number.
Passport Validity ( date of issue and expiry ).
Phone Number, email address.
A copy of passport ( page with the photograph, date of birth and passport validity ( date of issue and expiry ).
Certificate of completed school education.
Contact Information
Intership project 'Study in Ukraine'
33a, Troitska lane, Office 301
Odessa 65045, Ukraine
+38(095)2075881
+38(050)1061385
E-mail:
study@intership.com.ua
Skype: anastasiya0608